Go to Market, soundly.
Don't go to market unprepared. We'll design an engine to drive repeatable sales.
Grow Your Business, profitably.
Don't leave profit to chance. We'll install processes to manage all levers of profit.
Scale Your Company, sustainably.
Don't scale fitfully. We'll create benchmarks to help you scale continuously.
Start-ups, Cure Your Disconnects
All start-ups have them: strategy-to-execution gaps that disconnect "where you are" from where you want to be, and where you need to be.
You've got a product and customers to validate it; enterprise users among them. Know that enterprise customers are like premium fuel: Their business drives awareness, their trust inspires confidence, and their logos enhance your website. But what enterprise customers can't do is validating your potential for traction; the likelihood of achieving the momentum needed to scale.
To reach the promised land of traction, you'll need to survive the gauntlet called "go to market" – a minefield whose vagaries doom 80% of start-ups.
Wildcat Venture Partners has its own name for "go to market." They call it The Traction Gap™, the thrive-or-die period in which start-ups must produce both a "minimum viable product" and "minimum viable repeatability" – the latter a solution-grade product buttressed by a sustainable business model and a reliable process for generating sales.
Tigon Advisory Tames The Traction Gap™
By Dividing it Into Five Distinct Disconnects

The Product/Market Fit Disconnect
Early miscalculations often result in products mismatched to market demand. The match must be perfect. "Slightly off" is still off.

The Voice of Customer Disconnect
Customers will tell you what they want. But you've got to leave the "lab" and listen, or have someone who does; someone who knows what to listen for.

The Define Minimum Disconnect
To be at least minimally viable, a product must be marketable – not evidence of technical prowess too impractical to sell. But how to make your vision marketable?
The Process Disconnect
It's all about "The Process," says Philadelphia 76ers center Joel Embiid – the steps you take to systematize success. What's true for a layup is true for a start-up. Success depends on establishing processes to make it repeatable.

The Measurement Disconnect
How to measure each function's performance so that "success" is defined consistently across your company? There's a science to it. It takes more than enterprise logos to turn a start-up into a scale-up.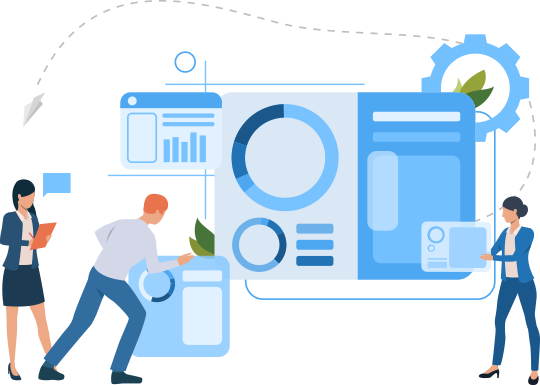 CXO
as a service
We move start-ups closer to achieving measurable business traction. How? By making them better at creating value, conveying their vision, designing their organizations (pre- and post-IPO), devising go-to-market strategies to drive sustainable growth, and designing metrics to drive alignment and accountability across the business. 

Customer Success
as a service
We help startups leverage customer voice as a spring board to scale up. Our services include Customer Retention Optimization, Professional Services Growth Strategies, Sales-Offering Design, Education Offerings & Strategy, Customer Journey Mapping, Technical Support Strategy & Offering, and Voice of Customer Program Establishment.

Technology
as a service
We support non-technical founders with product design, technical feasibility, competitive analyses, user experience designs. We'll contribute wide-ranging expertise: product ideation in emerging technologies, proof of concept, prototyping, minimum viable product development, budgeting, IP strategy and ecosystem development.

Cybersecurity
as a service
We offer Managed Security Services to help organizations understand the threat landscape, apply the NIST framework to identify and assess risk, improve defences, and develop manageable action plans. We also provide training to non-technical workforces and help organizations create a culture of cyber-risk awareness.
Helen Possesses a rare combination of intellect, work ethic, and compassion often not found in c-level executives. She was immensely helpful as we thought about our go-to-market strategy and how to scale a customer success organization at jebbit. Nothing is more important to helen than seeing customers succeed and she has a consistent track-record of ensuring that happens.

Jonathan Lacoste, President at Jebbit
I've never felt so alive when it came to us leading our company and being proactive rather than reactive. Helen's straight-edged, strategic counsel is a difference-maker from day one.

Michele Kelly, Founder & CEO at K+L
Helen has been very helpful in giving me guidance on laying the ground work for a successful business foundation and connecting me with people. She has helped me get organized so I can launch my business successfully. She has been instrumental in making sure I understand marketing and how to leverage my platform to ensure success. I could not have asked for a better mentor. It is because of Helen's guidance and for that I am able to say my product line is ready to be launched and I all forever grateful for her help.

Temika, Founder & CEO at Intimate Release
Meet Team
Ninety percent of start-ups go to market but never get there because they lack access to affordable talent skilled at jumping the hurdles. Tigon Advisory smashes this status quo; we believe that every start-up with a valid value prop deserves a chance to scale up. We've built our firm to enable that.
Based in Chicago, with additional presence in Silicon Valley and New York, Tigon is led by former founders of successful tech startups and executives who've managed over $250M P&L at companies that include Oracle, Adobe, Cisco, Google, Facebook, NVidia, Marketo, NetApp, EarthLink, Apple, Jebbit, and Thrive Global.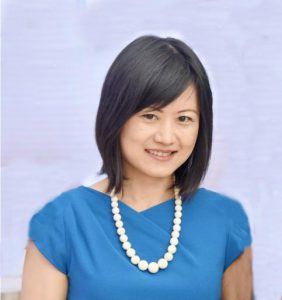 Helen Yu, Founder & CEO
Helen Yu is the founder and CEO of Tigon Advisory and WSJ Best Selling Author. She drives growth for tech companies from start-ups to global titans like Oracle and Adobe, and helps CEOs achieve multibillion-dollar revenue growth and record profitability. She's a board advisor to fast-growth SaaS companies and is on the board of the Global Cybersecurity Association. She's a top Twitter influencer with a 10M+ weekly reach and was ranked a Top 10 thought leader by Thinkers 360, and a top 10 digital transformation influencer by IBM. She's spoken at SXSW, TiECon, DMS, and Money2020. An avid adventurer who trekked to Mt. Everest base camp and ice-climbed glaciers, her book Ascend Your Start-up: Conquer the 5 Disconnects to Accelerate Growth won first place at the New York book festival, Firebird award and first place in Entrepreneurship & Small Businesses at American book festival in addition to achieving WSJ Best Seller. Helen's CXO Spice Talk podcast is named as the top 70 podcast to listen to in 2022.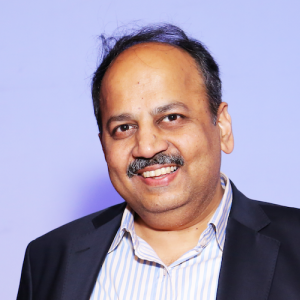 In Partnership with Grazitti – Technology Principal
Tigon Advisory's technology principal have spent over 20 years in software development for some of tech's most successful companies. Among them: Cisco, where they built cloud-based network management solutions, and Beachhead Solutions, where they managed the design and development of SAAS-based enterprise security solutions for mobile devices. Several have leveraged expertise in AI, Machine Learning, and Blockchain to fill engineering roles at Marketo, Adobe, Network Appliance, Earthlink, and Sony, and to co-found start-ups where they built data-integration platforms and services for mobile, social, and IOT verticals.
Revenue Principals
With collective expertise in value-based selling, marketing, leadership, GTM strategy, digital transformation, and health & wellness, our revenue principals are entrepreneurs with extensive experience driving enterprise sales for Salesforce.com, SurveyMonkey, Sprinklr, and Thrive Global. Adept at creating productive alliances, they've secured strategic relationships with Apple, Adobe, Facebook, Google, GoPro Juniper, Clorox, Under Armour, eBay, Logitech, NetApp, Wells Fargo, WeWork, and Uber.